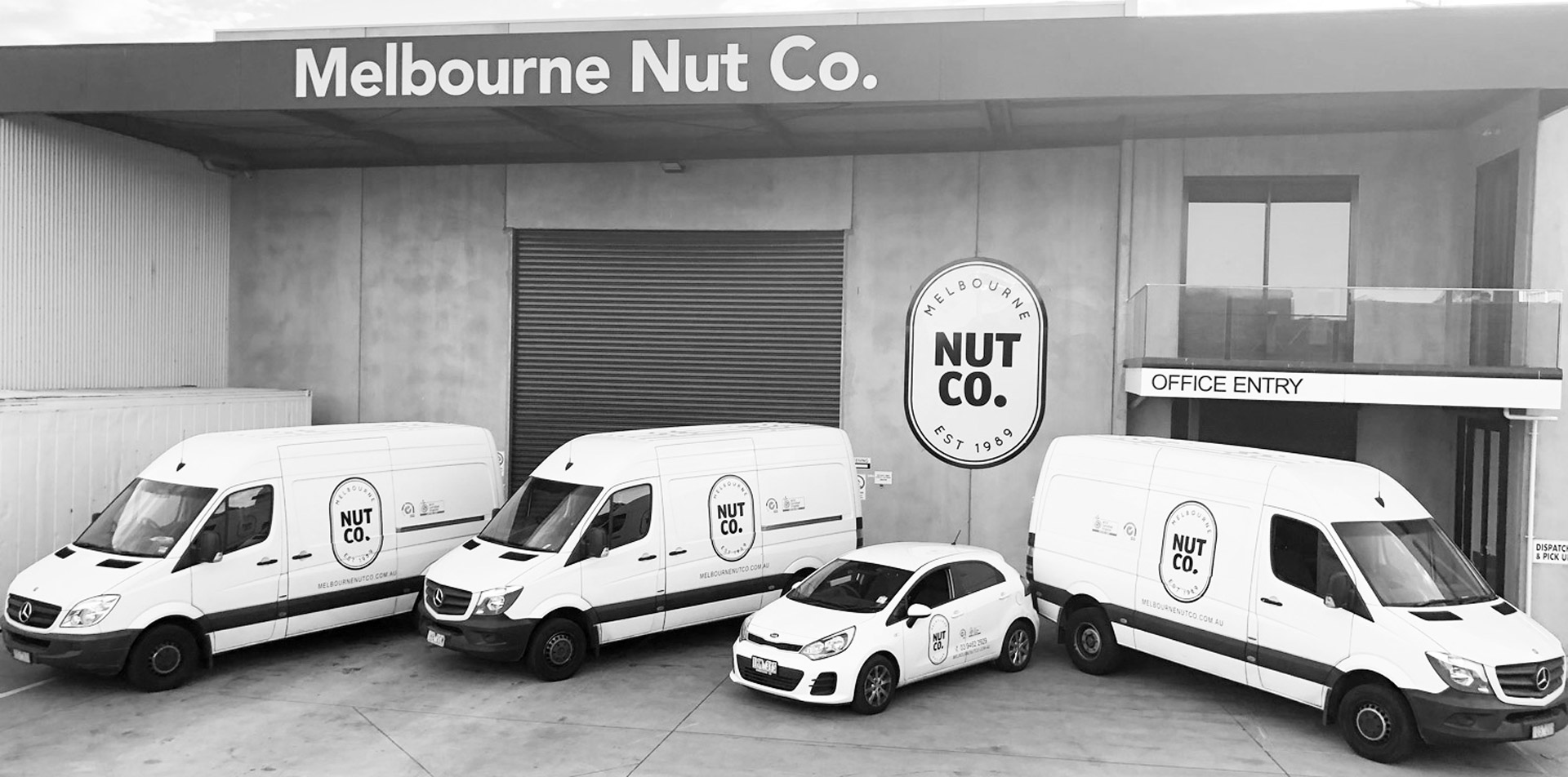 With almost 30 years as a roaster, Melbourne Nut Co. is proud to be an all Australian family-run business, wholesaling our exceptional range of nuts, dried fruits, and snack products across the country. Located in Melbourne, and shipping nationwide, our goal is the same as yours – to keep our customers coming back by offering a high quality products and service.
Our products not only offer quality that you and your customers can see, touch, and taste – they also offer peace of mind. Our products come with Certification
Roasting
The secret to the perfect roasted nut is not just a process, it is an art. An art that Melbourne Nut Co. has perfected for over 30 years of roasting. We combine quality raw ingredients, with the skill and talent of our roasters, using cutting edge equipment to deliver the perfect roast, every single day. You can be sure that your stock has been roasted on site, to exacting standards, by our artisan roasters.
Delivery
When it comes to delivery, we aim to work with you to ensure that your shipping needs are met. Whether you'd like us on your doorstep, or you come to ours – have a chat with our team about how special our pricing really is. We charge as little as possible to ensure that you get the best possible value and we love to find extra ways whenever we can to reward you.